Sleeping
March 20, 2014
Years ago,
They fought with axes and spears.
Then they got advanced
So they progressed to modern artillery.

Guns fire,bombs drop.
Screams echo,tainted crimson.

The tortoise withdraws into its shell.
The ostrich buries its head in the sand.

Eyes will themselves shut.
Fighting the imminent invasion of light,
Of sight.
Seeking comfort in the black.

The fighting is miles away.
The screams transcend.

Mingling with the ones in the head.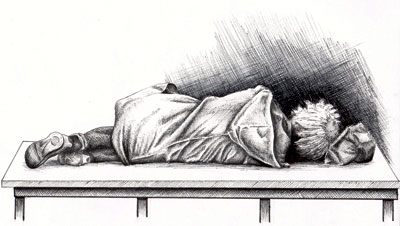 © Devin N., Sherrills Ford, NC