The Devil's Mantra
March 20, 2014
They've been licking at my heels,
The flames of my demons.

Their long limbs nipping at my finger tips,
The inferno finding a home in my heart.

The smoke clogs my lungs,
My eyes water with unwarranted tears.

My throat burns,
My lungs reject what toxic air they're given.

My heart pounds in my ears,
The only sound I ever hear.

Lying alone in the dark,
The silence is deafening.

Crushed by the weight that isn't there,
Silenced by their taunts.

Yet that voice inside me refuses to be silenced.
It screams, it pleads, it begs for help.

I'm in control.
I'm in control.
I'm in control.

The mantra that resonates in my mind.

I'm fine.

The words forever burned in my retina.

It's just a bad day.

The line tattooed to my forehead.

I'll be better tomorrow.

The false hope echoing in these halls.

Last year, last month, last week, yesterday, today, tomorrow?

A chronicle of ifs, whens and buts, should've, could've, and would'ves.

When's my happy ending?

I don't need a white horse.

I don't need your shining armor.

I've got my dark stallion, and my defense is stronger than any of yours.

Just give me my light at the end of the tunnel.

I just want to see those words.

The end.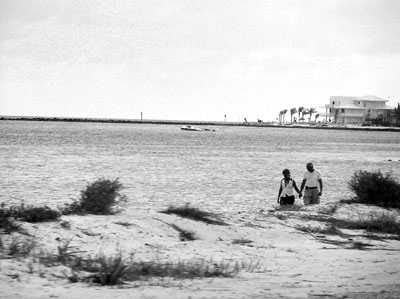 © Edgard B., Coral Springs, FL