keep running
March 15, 2014
Leaves crinkle at my feet.
Dead and blackened.
Disconnected from the trees they once were part of, once important too.
In a way, I had fallen from a tree as well.
Keep running.
The wind rushes at my face.
The wind never takes sides, always pushes you in one direction.
Pushes leaves off the trees.
Keep running.
Water streams at my side, urging me on.
The water taken for granted, when it keeps us all alive.
And the moon looks down at me, always watching when things become dark.
The little ray of hope after the sun goes down.
The thing that reminds us it's never completely dark.
Keep running.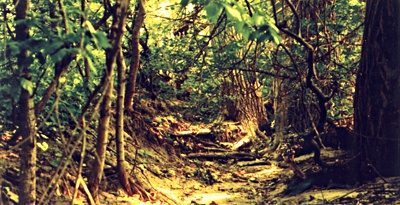 © Dan B., Papillion, NE