Broken Wristwatch
March 10, 2014
A broken wristwatch
that still tells the time
sits in my closet
and every day it beeps
24 times,
but not on the hour,
just whenever it wants to
get my attention.
"Hello, I'm
here.
I'm stuck in your closet
and I can see you.
I know you replaced me."
And I sleep through its weak pleas
as it sits, tortured
and paralyzed,
knowing that there's another
watch on my wrist.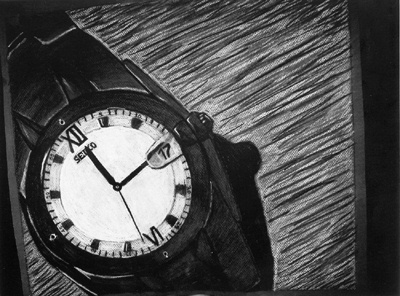 © Rachel U., Danbury, CT