Our Constellation
March 9, 2014
Stars up above
down below
some are s e p a r a t ed;
have no one to hold.

They shine and glimmer
all around.
Some are lost
and can never be found.

They come in different sizes:
big and small,
delicate like a feather
or a scintillating snowball.

I see two stars
so close; yet so far.
I bet they're best friends
who sing and play guitar.

They light up each other's worlds
with the radiance they bring.
They are bonded together
attached by a steel string.

They are goofy and silly,
have telepathy like twins.
They need each other,
like a dolphin needs its fins.

They laugh and smile
when they are nearby.
It's magnificent to see them
radiate the night sky.

White dwarfs and the Capella
are jealous of them.
Their friendship grows and sprouts
like a flower from its stem.

They share their secrets
telling no one.
Breaking promises
would never be done.

They form their own constellation,
making their own team.
They don't need anybody else
illuminating their colorful beams.

As the constellation
gleams and flies,
I wake up from my dream,
wishing our friendship had survived.

Now I'm forced to recollect
the memories that were bound to die.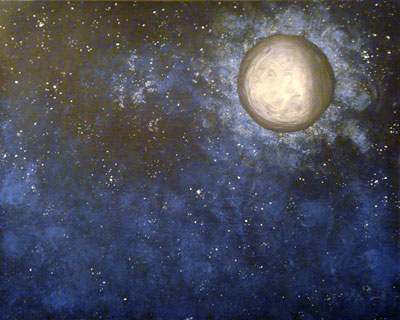 © Allison H., Vancouver, WA