A Work in Progress
MAG
November 9, 2008
I get nervous … speaking to a crowd.
Not in a crowd, but to one.
In a crowd my voice is commanding and enthusiastic,
But to one, I am weak,
My hands shake, my voice quivers.
Like I am afraid.
Maybe I am afraid, afraid that what I say and do don't matter.
That my very existence on this earth is meek and unnecessary,
That I just take up space. I am afraid to be small.
That simple fact causes me to be loud and exuberant,
But is not overshadowed by the fact that I am still a work in progress,
And like those before me,
Will probably always be a work in progress until I have taken my last comforting
Breath,
Going to a place where I can speak with confidence,
Without the shakes and pain of this bleak life of worry and profit.
To a place where I will no longer be a work in progress.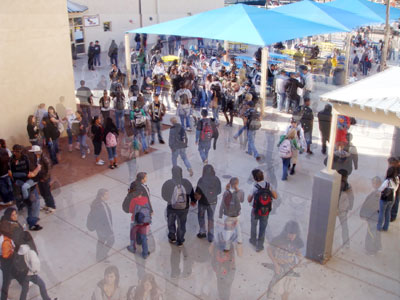 © Sergio S., Buckeye, AZ