What For
February 19, 2014
At six, I lived for school,
Biting at the bit,
Dying to learn,
To see,
To grow.

I yearned for books,
To read their secrets,
And know their meaning.
When I couldn't decipher those mysterious stories,
Which was nearly always,
I made my own.
I'd read them with my little sister,
And she'd listen,
Spellbound,
As I shared my magic.

I loved my friends,
Girls, boys, sister, cat,
And we spent days,
Jumping,
Running,
Spinning,
Teasing, and
Laughing.
The world was ours,
And we thought ourselves royals,
Cowgirls,
Puppies,
Invincible.

I lived in my head,
Surrounded by dinosaurs,
And princesses,
Ponies,
Magic.
I could do whatever I wanted.
I was whatever I wished.

I dreamed of art,
Words swirled in my brain,
Colors flashed in my eyes,
Notes vibrated in my ears,
Mixing together to create a
Symphony,
Dance,
Collision
Of beauty.

I felt the beauty of a mess well made,
And the sun on my scalp,
Catching bugs,
Picking flowers,
Building houses,
Dreaming,
Destroying,
Joy in every part of the process.

I lived for joy,
Love,
Family,
Friends,
Music,
Color,
Learning,
Happiness,
And it was good.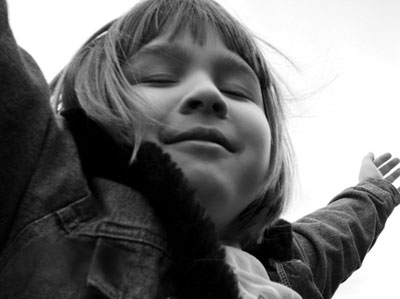 © Morgan C., Fridley, MN