A Little Mascara
February 25, 2014
I believe that outer beauty
is not important, yes,
I know I shouldn't care,
I know I
shouldn't care
less.

But when they label me
as just ugly
and repeatedly
instruct me to see
that I can't be
shown a key
to unlock beauty
unless I find glee

in covering
this God-giving thing
with concealer and bling

and why don't I
just try
a little bit
of mascara?

No, I don't care much
about outer beauty,
but whether I like it
or not,
the words still sting
and suddenly point out

my uneven hair
how it's short
not beautifully long
the closeness of my thighs
how there's no gap at all
my boring brown eyes
and my boring white skin
and my lips seem less full
since I let these comments

in.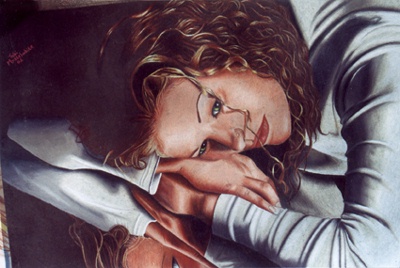 © Tabitha M., Kannapolis, NC