Why we're wallflowers
February 11, 2014
Some choose
To stay in the center
There they can see in every direction
They can feel connected
But you're only an easier target that way

Some choose
To live in the corner
People can't get you from behind
Can stab you in the back
But you're only blinded from what could be in the other direction

Some choose to live on the edge.
No limits,
No problems,
But really an edge is a wall-les corner.

And then there are those who know the difference
We choose our path
To live with risks,
Or to risk not living,
To live on stable ground,
With knives over head,
Or to let the earth tremble beneath us.

Were the ones that stay out of the center
We don't stay limited by corners
But we don't lean over the edge.
We stay against the wall,
Supported, but not cornered
Open, but not oblivious
We are the wallflowers.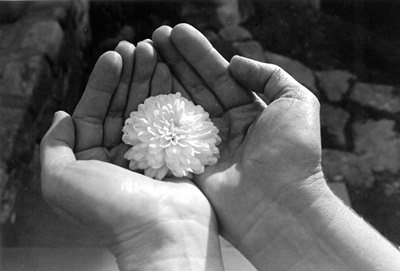 © Beth S., Marblehead, MA