Barbie Dolls
January 28, 2014
I stared into her eyes that smiled but didn't blink.
Pupils black as coal,
Irises like nails.
Disapproval she did dole.

A haunted swipe,
A wish to pop off her head.
Slice her open and cut her up.
Yet her beauty would never truly be dead.

Her blonde hair,
A snake that judged me all down her spine.
Tanned legs,
Thinner than mine.

My smile faltered,
Hers stayed nice and bright.
This churning, bubbling feeling
Just isn't right!

I stared at her chest,
My eyes x-rays over her legs, arms, and knees.
What made her so famous?
She was better than me.

Barbie dolls.
They kill, they maim,
They tear apart real girls.
Even though they're all the same.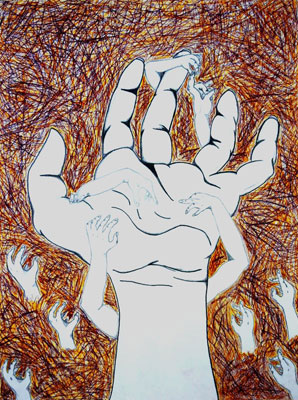 © Ariana R., New Orleans, LA