Bullets and Battle Scars
January 27, 2014
Life is a battlefield.
Every so often, we get hurt.

Sometimes it's a shot to the heel,
Testing our foundations,
We may trip or falter.

Sometimes it's a strike to the limb.
Wanting to curl back in pain,
We may be afraid to stretch out again.

Sometimes it's a blow to the head,
Clouding our judgment.
We may follow foreign ideals.

Sometimes it's a bullet to the heart,
Causing us to bleed.
We may dream of being numb.

No matter the casualty,
No matter the depth of the wound,
No matter the agony inside.

There is but one thing to remember,
This is your battle to fight.

Reach within yourself,
Grasp hold of the weapon,
Learn all it's intertwining edges.

Pull it out,
Let it go,
Let it heal.

Rise every time you fall.
Embrace life with open arms.

Stay true to who you are.
Follow your heart.

Grow from every challenge.
Never forget a battle scar.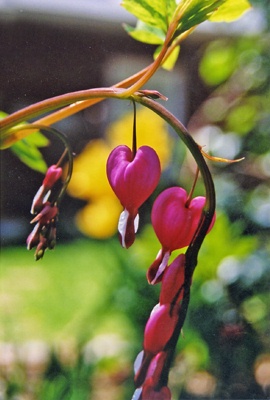 © Sophia E., Wilmington, DE