I feel nothing
January 25, 2014
I feel broken,
Worthless, pitiful, and helpless.
I feel alone,
But I guess that's my fault really.


I feel shattered,
Beaten, bruised, and abandoned.
I feel scared,
I don't know of what, I just am.


I feel confusion,
Compressed, smothered, and trapped.
I feel misery,
But yet, I don't think I'm miserable.


I feel hurt,
Betrayed, lied to, and taken advantage of.
I feel stupid,
But again, I know I'm not.


I feel anger,
Hatred, disgusted, and rage.
I feel guilty,
Even though I know none of this is or was my fault.

I feel nothing,
Blank, empty and vacant.
I feel scared,
Because I want to feel something….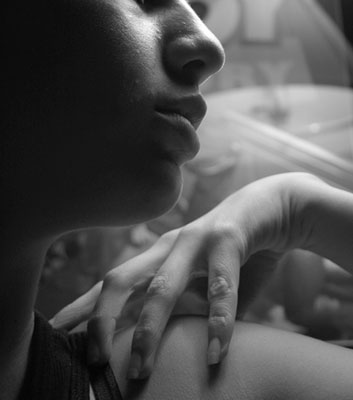 © Rebecca B., Santa Clara, CA