Walking In
January 15, 2014
He walks in, uninvited. I bite my lip to hide my smile.
He says hello, then sits down. I decide to study his hair, a nice light brown.
His smile is warm, inviting me in. I love it when he breaks into a grin.
My bracelet says "love", my heart flaps like a kite. It's all strange since he's not my type.
We're told to rise and join hands. I blush as I begin to stand.
He's right next to me reaching out. I grab his hand and my head I bow.
We pray, we finish, he lets go. I turn and head out the door.
Everything is seeming to turn out bleak. Then I remember I'll see him next week.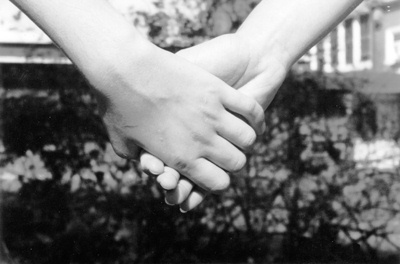 © Lauren G., Pompton Plains, NJ