The Kiss Good-bye
January 13, 2014
Our love is one not seen by the public eye,
we do not believe in PDA.
Our love is as fine as the petals from a rose,
like an elegant ballerina that is on her toes.
The passion we have is hot like fire,
but anything can happen when you give your all, and your partner is a dirty liar.
He is sneaking around with another girl,
I think I have seen her once before at the dance studio.
A spinning top this relationship will be, a love, his first true love, wants to be free.


I've decided that I am running away tonight,
I will run away from these lies.
I will not run away tomorrow, but today
I'll go the airport and catch a last minute flight.
I will leave all my deadly sins behind.
He may have his little tease, however , I am the one who makes men weak in the knees.
There is nothing that I say or a spell that I cast,
however, when guys see me walking alone, they are by my side in a flash.
And I will bid this senseless boy adieu,
because Paris, France I will see you soon.
Walking across onto the plane all my fears and worries are released, I cannot wait to get to France to reside.
However, now I am kissing my old life good-bye.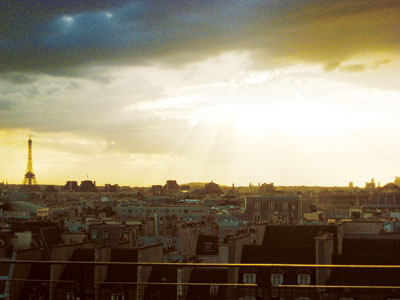 © Grace M., Montclair, NJ