I Miss You
January 11, 2014
I fought the urge to call you last night.
It kept whispering silently, "Call him…call him…"
It was a broken record player that scratched my heart
every time it used your name.
It brings back the old memories of you and
replays them in my mind.
I want that film to burn away faster than wood.
I want to stop breathing when I hear your voice
that constantly haunts my dreams.
Your voice embraces my entire body and I feel
your warmth.
It brings back the smell of old spice and cannabis,
and takes me away to a beautiful wonderland.
It takes me to you and I smash into you,
but unlike glass you do not shatter and cut me.
You hold me tighter than rope, but I do not
suffocate in your tree trunk arms.
Only the pain of reality pulls me out of
my fantasy and away from you.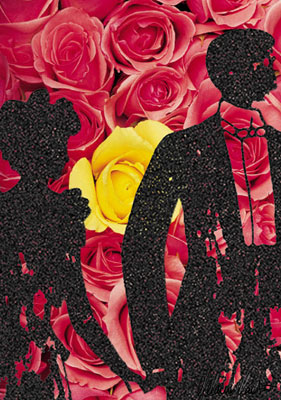 © Melanie M., Hendersonville, TN