You Could Have It All
January 11, 2014
Take my heart if you wish and I'll hand you my trust.
But don't return them shattered and destroyed.
Here's my soul and my last waking breath.
But don't take away my very existence.
Take the hours of my evening, which I used for slumber, and the hours of the day I used for productivity.
But don't take my time if it'll be in vain.
Take my mind and fill it with yourself and make me yours.
But don't leave me as a mindless zombie and then left to rot.
I could be your everything and more.
But give me a reason to.
I could give you the world.
But give me a reason to deserve it.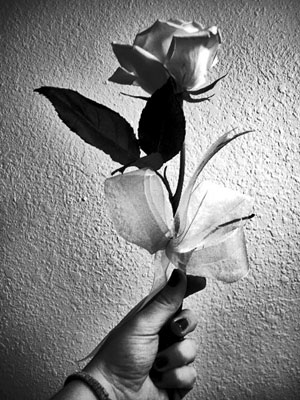 © Lauren R., Edmond, OK