Hatred's Acknowledgements
January 1, 2014
I would like to thank the stereotypes.
I would like to thank the ones who
sort into categories and
pick the group of people who
are to be blamed
for the accuser's problems.

I would like to thank these
because it encourages the eyes
to look at a masterpiece of a person
and
scrutinize.

They are put on trial
for the world's problems
because
of how they dress
and the things they enjoy
and the sports they play
and the plays they do
and their religion
and their status.

They are trapped within
a label and
are judged based upon
the characteristics
the accuser "knows"
the label just must contain

even though the person
may be perfectly capable of
tearing the label apart
word by word
and spitting into it's face and
screaming
"You cannot
shape me
like a mound of clay"

the person cannot.

Because the accuser
will forever rely
on the untrue fact that the person
doesn't
because

the

person

does

not

have

the

strength

to

do

that

says
the
stereotype.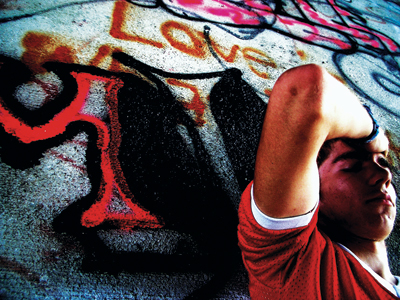 © Sindha A., Champaign, IL