Masks
December 10, 2013
The mask on my face hides my eyes. Protects my secrets, spills my lies. Never showing my inner me. Always changing with consistant beauty.
So concerned about outer appearance. Continuously worried about friends at lunch. What to wear, where to sit. When to start, when to quit.
All the struggling just to please. All the pain just to hide me. The mask will change again and again. Just to feel like I can win. But is it worth it, all the lies? When can I take off my disguise.
All anyone's seen is my cover? Will they like what is under? I'm not like them, not perfect. Am I someone they can accept? Will they hate me forever? Or maybe they'll like me better.
Until I drop the act, I'll never know. 1...2...3, here I go.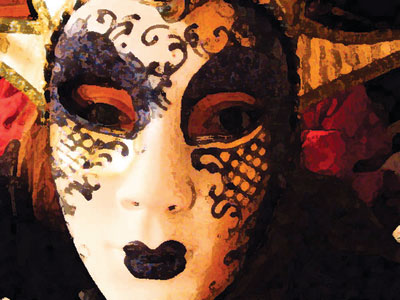 © Katie C., Libertyville, IA