Just ask
October 25, 2013
So are you
Younger than you are?
Words piercing, biting, slapping, punching
Outwardly she smiled, covering, cascading
While inwardly she died. Screaming, crying
Why make such a fuss?
You may ask yourself this. Questioning, deciding
It's only an age, after all. Reasoning, provoking
But let me tell you
Right this moment,
That words can hurt
And once they are said,
They can only be forgiven
Not forgotten.
So in this case,
Don't say what you think.
Because odds are you
Will be wrong
And in that moment
You will have hurt
Whether you meant to
Or not
Whether you thought
For sure
That you must be right.
But adults do not know
Everything about us
So they should know
When to keep quiet
And just ask.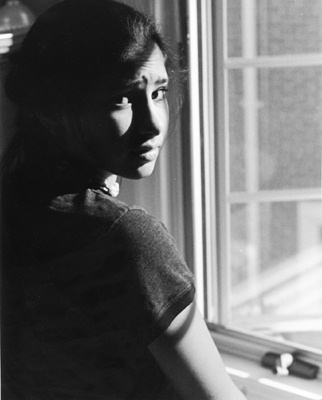 © Jennifer H., Bethesda, MD