Life is a Roller Coaster
October 14, 2013
Life is a roller coaster.
It will pick you up and drop you right back down.
It will cause you have hope and then despair.
It will give you mountains to climb and others to push aside.
It will speed up and slowly come to a stop.
For life is a roller coaster.

It seems to be over the second it has begun.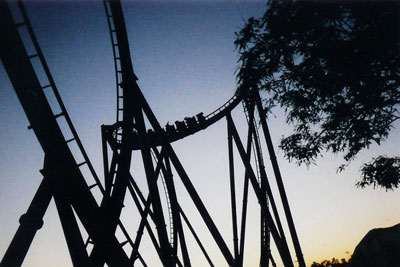 © Aaron S., Shelby, NC