City Dancers
September 2, 2013
I stood in a metropolis of sound.
Where a trumpet serenaded
Tapping fingers
on the dashboard of passing cars,
Where a drum reverberated
The rhythm
Of incoherent footsteps through the streets,
Where a woman and child
Swayed to the swing of the city,
Unabashed, unrestrained, unrestricted
On the corner of a sidewalk square.
There, in the perfect sanctuary
Of people
People walking, people talking,
People living
There, I saw the trumpeter, and drummer.
The woman and child
Who swayed to the swing of the city.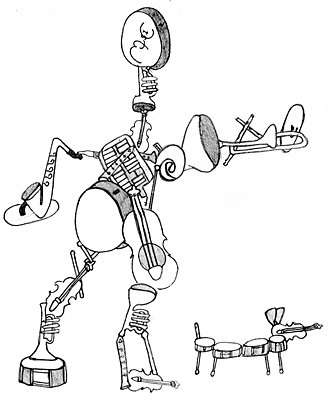 © Melanie D., Struthers, OH