Show Them
July 26, 2013
Their faces are empty.
Like their words.
Like their smiles, like their questions, like their insults, like their greetings.

They don't mean what they say
because they don't say what they mean.

Instead
they hide behind hollow actions, moving as fluidly as robots.

They hide between lies that poison their soul.

You'll only find their meaning if you know where to look;
if you can spot the stitches in their well constructed costumes.

See the desperate gleam in their eyes when they lean back and laugh at you.
Watch the slight change of expression as they turn to glance out the window.
Notice the insecurity in their foot as it shakes, unseen, under the table.
Sense the stress be released as their tight posture relaxes after everyone's left the hall.
Look at the tension as they strangle their straight hair into curls.

They're alive too.

Even;
if ever so slightly,
they're human.

They're afraid, lost, hiding in what they believe to be refuge.
They believe
but they do not know.
Do not know the truth:

That there's nothing to be scared of, but their own fear.
That you'll only learn to fly after you let go, and fall.
That you'll only know others, one you know yourself.
That when you see the rainbow, you'll learn any storm's worth it.
That you'll only grow stronger, if you overcome death.
That it's never to late to try.

So do me a favor, will you?

Show them.

Show them we're equal.
Show them it's okay to trust.
Show them not to be afraid.
Show them who you are.

Show them strength.
Show them truth.
Show them care.

Because if not you,
then who?
If not now,
then when?

Show them,
so that one day,
they may show you.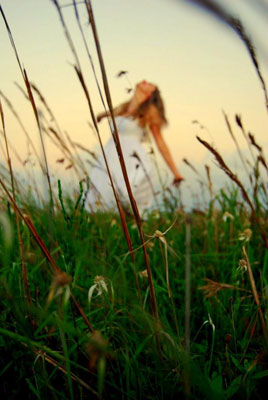 © Richard F., League City, TX