The Freak
July 3, 2013
Just a freak.
That's all he is.
They made that clear from day one.
Just a skinny white boy that had his jeans too tight and hung his head so low he didn't know what the clouds looked like.
clouds.
Right now the clouds seemed to be spelling out D.I.S.A.S.T.E.R, a storm that was already apon him and wasn't letting up.
That loser in black.
Not going anywhere anytime soon just stuck, stuck in replay day after day living that same sad life where he will never succeed, never accomplish, never be great.
At least that's what his father says.
Mom, dead and long gone while dad drinks away another unemployed day.
comes home from school, left eye swelled, and dad's out with the boys because he knows that all is well.
A packet of peas and some sleep should do the trick.
just a typical Tuesday in the ninth grade.
He's accustom to the pain, but the PAIN is internal and sickening.
"Faggot" they said.
"Little punk goth head" they teased.
As his mind replayed the day through his black and purple eyelid, he cranked up the Beethoven in his headphones trying to block it out,
But he can't.
The damage was already done, imprinted in his memory like a tattoo.
Piercing his mind as if he didn't have enough on his face.

Junior year, a lot has changed.
The football team is going to State.
Chelsea filled out.
And did you hear who's gay?
But that skinny little black haired, skinny jean wearing, head hanging goth kid grew five inches.
That's all.
He met the only woman he would ever love and her name was "Mary Jane"
she comforted him when none else could.
she made him laugh, she made him cry, she made him think.
One day she told him to pick up the knife in the sink,
and he listened.
He cut it all out.
He cut out all the pain, all the abuse, cut the names, the bruises, cut the rejection.
The truth written in red.
In those moments he was free, free from the world.
He thanked Mary Jane and kissed her sweet lips.

Senior year was the year.
The year to come out and make a stand.
He and his best friend walked through the doors together hand in hand.
the stares were first, and the occasional gasp. but they didn't care, they kept their hands latched.
Proud is what they were, proud and free, free to be what they wanted to be.
But then came the laughter, the names and the jeers and soon the pride turned to shame.
They hung their heads once more to to get through the day and in passing a girl by she did say:
"I would just kill myself if I were gay".
....Whoa.

When the boy got home, no dad to be found, he hunted and searched and scrambled around.
looking for his escape, his easy way out, until he found it there, lying on the couch.
He slowly approached it, as if IT would escape.
As he picked it up a voice said to him:
"It's not too late!"
But all rational thoughts were thrown out the gate.
With trembling hands and tears in his eyes, he put the gun to his head and said farewell to the world in witch he was forced to be disguised.

But he missed.
The bullet flew right through his cranium.
He thought it would end the pain he felt.
but instead he lay on the floor to rot, to just melt.
Dad walked in a couple hours later too find a kid he barely knew on the floor dressed in black in black and red,
his life barely hanging by a thread.
Every breath thinking its his last.
There's something flashing like a movie, it was the movie of his past
OH NO!
He didn't want to see that.
His messed up life so full of cracks.
He just wanted it to end, wanted it to stop.
he heard a distant voice say:
"Don't let his blood pressure Drop!"
He was floating on air, angels in masks all around him, but the heavenly light above just kept passing.
Needles and tubes surrounding his bed.
The beeps and tones and voices in his head
All nonsense!
He couldn't grasp it.
He heard the devil hammering nails in his casket.
But why wasn't this good?
Why wasn't he smiling?
This is not how he thought it would be.
Then he thought.
He finally used his head to THINK.
"Maybe this wasn't the path for me."
He opened his eyes, swallowed some air, then looked up past the ceiling and knew that god was there.

Now looking back on this day twenty years later.
That same long haired skinny kid that had nothing going for him smiled. Big and wide. look at him now, an office in the sky, a big nice house with a loving spouse inside.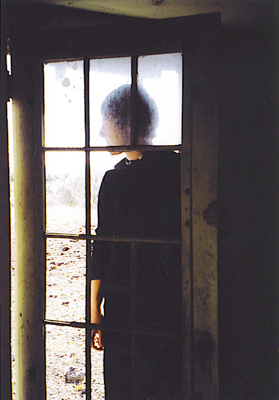 © Lindsay S., Billings, MT