Down, down, down
June 11, 2013
I sit here in the darkness,
Hoping, praying for a savior.
Is there a God?
If so, why hasn't he saved me yet?
If not, what's after life,
Other than the afterlife?
Is there any way you can save me?
The darkness is condemning me
I feel my soul being swallowed by dark thoughts
In a spiral
Down, down, down
Hurry, I need you to rescue me
I hear you coming down the hall
But can you get to me before I fall
Down, down, down
The dark thoughts have won
And I cry as I flush the toilet.
You're too late now.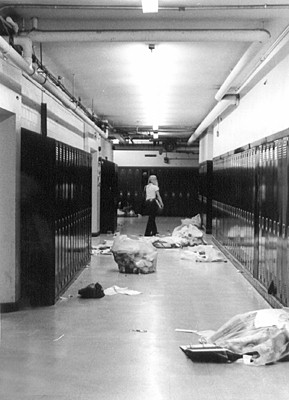 © Halsey S., Marblehead, MA