To Walk on Water
May 31, 2013
when you're walking
on water
there is no such thing
as footsteps.
no scars left behind,
no memory of
god-awful sleepless nights,
unrepairable heartbreaks,
or painful, overwhelming thoughts
that made you question
who you were, or what you were
supposed to be...
because on the water,
you don't have to be anyone
or anything,
because you wouldn't
have a past, nor a
reputation
you'd only own
miles and miles
of ocean to walk,
and state of grace,
created by
peaceful numbness
that i can only wish
i will one day know.

k.k.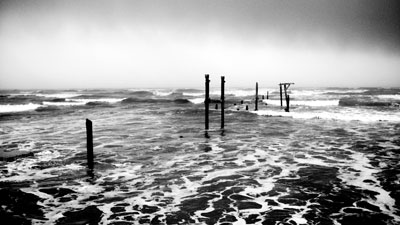 © Harrison L., Ruston, LA