Oh Sweet Caroline
May 28, 2013
It started out real innocent,
But not to him it didn't.
'Cause viciousness was in his aim,
And the might of it should' a caused him shame.

And so she broke it off, broken hearted,
And it wasn't long before he started,
Noticing bad things were happenin' to him,
But it still took a while (he was kind of dim).

Because what he couldn't have known,
Was something she would never have shown.
The reason his whole life was spiraling into a ditch
Was due to the fact that sweet Caroline was a witch.

She cast his likeness and threw it in the fire,
And his whole situation became quite dire.
She cast an angry spell with materials assorted,
And upon his pretty face grew hairy warts imported.

In a great fury she fashioned a charm,
That burned down his house and even his barn.
She stirred up a potion partaking great toils,
And upon his backside grew fearsome blue boils!

But oh sweet Caroline wasn't all bad,
After all, it was he who had started the fad.
She was the one who had gotten her heart broken,
And he was the one who needed the pokin'
(To realize what he did was wrong)

So sweet Caroline only left his maladies another day,
And eventually, she got him regretfully to say:
"Oh sweet Caroline, I see that what I did was wrong.
Just please don't leave me too ugly too long."

She looked at him with not a smile on her face,
And gone was the feeling to hit him with a mace.
And though she still hated him, and probably false were his words,
Did anybody really deserve to get eaten by the birds?
She gathered up her charms, and cleaned up all her mess,
She emptied all her potions, and made his sickness less.
She closed up her old spell book with quite a dusty roar,
Forgive and forget she didn't do, but on him and her feelings, she shut that final door.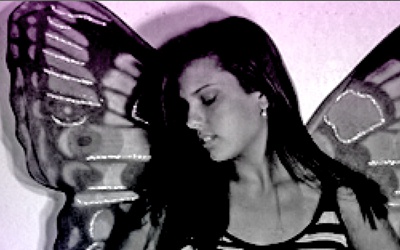 © Kathleen M., Rowlett, TX