Mourning Begins
May 20, 2013
Hear the white angels cry,
Because its always sad when somebody young dies.
A sea of black clothing is in mourning,
Its hard to comprehend that I just saw her that morning.
Life is full of its sick twists and turns-
whoever killed her deserves to burn.
The day we talk about life in class-
who would have ever known it would be her last…

Night falls upon October 28th,
Everything is going in a fast rate.
White roses are symbol of act of Violence,
at the vigil there is a complete moment of silence.
Students start to cry,
Who would have ever thought a young freshmen would die.
Over 1,000 students attend,
our hearts are a gift to the sky, is what we send.

October 29th we put ribbons on trees,
For all her family to see.
So they would know they would have support-
we would not abort.
The news media is having a circus-
to give memorial purpose.

October 31st is Hallows Eve,
You couldn't even here a bee.
Going to class was hard-
I wanted to drive home in a car.
Seeing a teacher look at the empty desk and sigh-
The class starts to cry.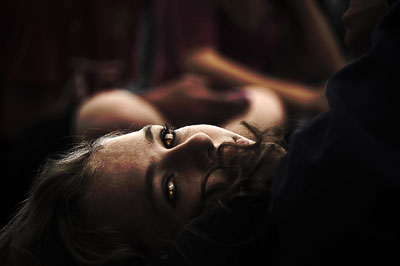 © Calvin C., Salt Lake City, UT