My Traitor Inside
May 21, 2013
There's this thing,
This creature,
A traitor inside my mind.

It's intention
was not vengeance or
To take me down from the inside.

It meant to help,
To cope with the life
I was given.

It's a complex seed
That was planted long ago
And then grew into a weed.

Unfortunately,
seeds are everywhere,
And everyone has their traitor.

So when the time comes
To face your creature,
It will never peacefully leave.

Silence it, you may,
But rid yourself of it,
Impossible.

It's already set its roots,
Deep inside my mind,
But someday you and I will meet,
My traitor inside.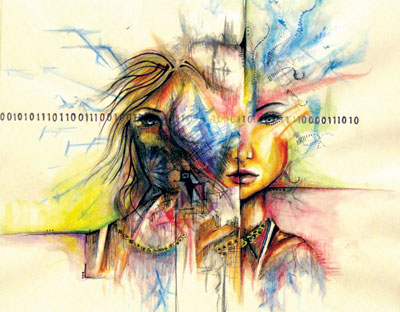 © Melissa W., Fayetteville, GA