Music
May 13, 2013
I swear your hands can do anything.
The melody I feel in my heart
parallels the chills I feel on my skin.
My eyes closed, I can see you,
see the softness.
Your blistered hands graze mine
and my rush fades
as I fall
into your concentrated stare.
Your guitar strings shiver,
And my usual smile
spreads all the way to you.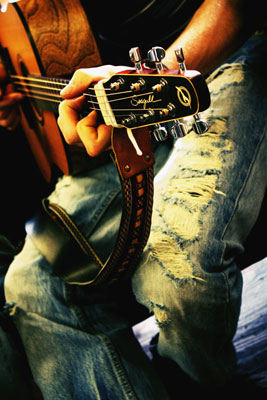 © Sam W., Bellevue, WA