because cupid makes everything better
May 11, 2013
the invitation comes on a doily
for a masquerade in a hotel ballroom.
black tie required,
i do not wear ties though.
--

i am the only one here alone.


maybe the dances can stop their
up-to-no-good business so that
we could tear off our masks and
stand there in our rented tuxedos and
Pretty
dresses staring at each other
through our twisted eyes.

silence will raise his staff
and have power over us for
A Couple
hours and they would learn to
feel not with their hands
but through their
dark, piercing eyes.

but they do not need to stare
in order to see the scars
Exposed
by my dress and I know
when they are in the safety of their homes
and I am in the danger of mine
they will whisper about me.

they think I am the only one scarred
and that it is because I am here
Alone
but it is because I have been shot
one too many times
by Cupid's arrow and now
my heart beats faster than their dance steps.

they think it will never happen to them, though...

why do they stare at me now?
they did not care about me
when my scars were
covered by their loud shouting.

i am still the same person...
just a little bit more
Beautiful.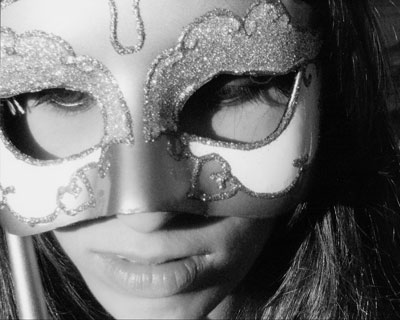 © Becca W., Greenbrae, CA