From the Weapon's Perspective
May 8, 2013
To help,
Or to harm,
That is the question.
I spend my days,
Stuck in an endless vortex of bloodshed,
Unsure who will be around the corner.
So,
Am I helping,
Or harming?
Both I've convinced myself,
But if you want to know the truth,
The answer is another question.
Who's asking?
From my holder's perspective,
I help.
I keep him safe,
But,
From my victim's perspective,
I harm.
I cause him pain.
So,
I implore you,
Do I help,
Or harm?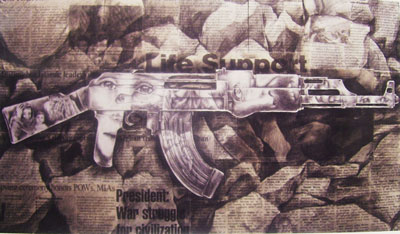 © Claire V., Lubbock, TX