Orange
May 1, 2013
Oranges are perfectly rounded,
and plain.
Quite plain, and quite predictable.

On the inside, though covered by protective skin, you know what is contained.
Orange.
Orange pulp, Orange juice,
Orange.

And it's name is it's very description.
Orange.
Just seeing the word, you know what this fruit
is in appearance.
Orange.
Like the shape of the O at the beginning of it's name,
it is rounded.

And Orange.

I wish this is how you were.
I wish I could look at you
and see, even though it is below
what I can.

I wish I could know you so well,
that, by just glimpsing at you,
I understood your thoughts,
your feelings.

How you feel about me.

I wish I could know you like
I know Orange.
Hear your name,
and see your face,
and know,
without trying,
all you are.

All you contain.

But sadly, this could never be.

Because, if you were a fruit,
you would be a
Papaya.

I have a vague idea of a Papaya,
but it is tricky to understand.
Tricky to memorize,
and tricky to read.

Tricky to predict.

I am completely unaware of what
it contains, what it tastes like,
what it truly is.

But, for some unknown reason,
I desperately wish I knew.

I desperately wish I
could understand you.

If I were a fruit,
I would be a tomato.
Somewhat predictable,
though not by it's name,
easy for me, and you,
to comprehend.

But a tomato is not often thought of as
a fruit, is it?

I wish it was.

Do you?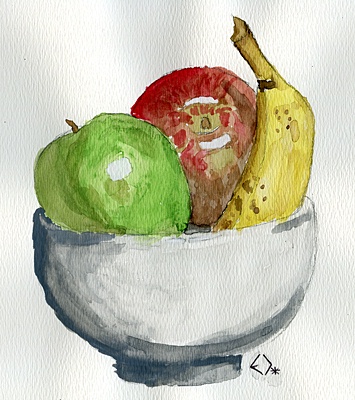 © Lizz C., Pittsburg, CA