Waiting
April 5, 2013
We wait, like children
waiting for the rain to stop,
anxious and impatient.

Always looking to the next thing
The next milestone,
The next bit of happiness.

There are millions of us,
All sitting and waiting,
Never seeing one another.

We want adventure and love
But we are afraid of the greatest adventure
Of our short, waiting, lives.

We do not speak of this adventure
As we wait;
To speak of it would be to call it forward.

It is not something to be feared,
Yet we fear it all the same,
Hiding behind the hope of tomorrow

But this adventure comes
For everyone. Sneaking up behind us.
Or maybe walking boldly to our faces

But come it will.
In time we all will face
The adventure that none of us want.

It will come as we sit, waiting
For the next thing
And it will take us away from it all.

Death waits for no man,
Especially for the man who waits
For the life that has passed without him knowing.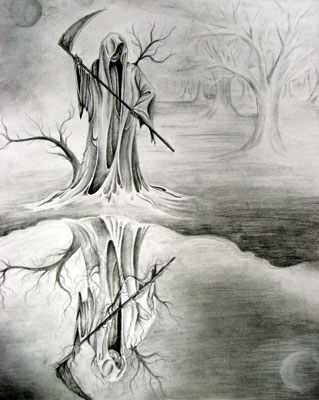 © Lacey T., Wasilla, AK