An Hourglass for Your Pain in Your Life
March 29, 2013
The things we tell ourselves to make us feel better.
The things I tell myself to feel better.
These abandoned promises and hallow flashbacks
Won't stop screening themselves in my conscious.

Are you the one to blame when you are suffering because you can't stop remembering?
This is life.
And pain…

Pain is nothing but a simple compromise.
So that we can get what we want out of it;
Life is full of ambiguities, and nobody gets out of it alive.

I shouldn't throw my life away,
Better yet and more importantly you should not throw your life away.
Life is tied and dragged along with Time.
So as the sand falls down to the bottom,
I ask you the question:
How much time do you have left?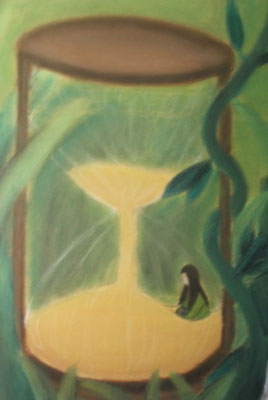 © Carollynn G., Hawthorne, NY