A Farewell To Thee
March 22, 2013
Slim in figure,
Frizzy hair,
A black dark mole,
A slender face and fair.

A heart full of love,
A heart full of passion,
A helping hand at any hour,
Always healed a wound- a succour.

Loved God, feared him,
In that process she lost herself,
Never to return again..

Partly conscious,partly subconscious she..
Lived in a daze,striving to survive this haze..

She selflessly gave,
but never received,
Every time one fell,
She helped one up,
and when she stumbled,
No one cared, not even a mumble...

Its not that no one bothered,
They really did care,
She had a heart of steel,
so everyone thought,
though everyone failed to perceive..

The amount of resistance,
A heart of steel needs,
To prevent the pain and agony,
It can feel...

She strongly walked all through the storm,
She barely broke down,

But there's only so much one can bear,
She was no superhuman,
She wasn't God, alas!
Soon she broke down,
Now she's no more..

Never before did we realise,
The importance of her presence,
Now that she's gone,
We feel the bitter blow,
That her absence on has thrown..

You lived a life of tragedy,
Hope you find a better place,
Away from here,away from pain,
Somewhere in God's domain..

For us to come there ages it will take,
Till that time, oh heavenly soul, patiently wait,
We have parted only to meet again,
A farewell to thee until then...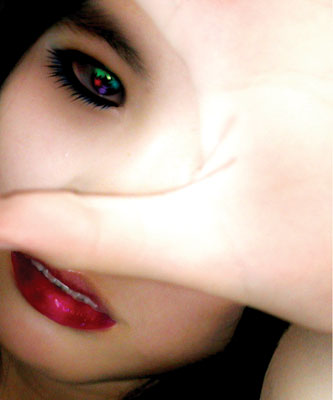 © Victoria W., Arcadia, CA