Snowfall
March 19, 2013
I stood up from the ground
I had a headache
It was still snowing
I started walking when the snow started clump
It made a door
A door of snow in front of me
It was perfect
And shined a bright light

I wondered why this showed up
Then I remembered
I was walking to feel numb
I didn't want to feel anymore pain
Then the rock hit me
I felt my forehead
There was blood dripping
I dropped the rock

I looked at the door in front of me
It seemed to call me
I was walking toward it
I got a bad feeling in my stomach
I walked through the door

I was in a new world
It was too bright to see
I heard a constant ringing in my ears
I couldn't feel anything
My mouth was dry
I smelled the air.
It was surprisingly. . .
sterile?
Almost too clean for heaven

Where was I?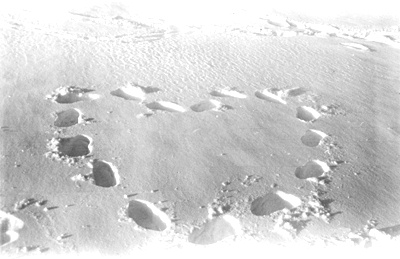 © Kim B., Marblehead, MA