Return
March 17, 2013
The nightmare I've been dreaming,
The fears I've hoped I'd never have to face.
The wall I'd built had started to decay,
The only thing that could protect me

From your "heart" carved out of stone.
I wish you wouldn't turn around.
I can already hear your piercing shriek
"I settled for you!" "I hate you!" "I was desperate!"

I try to turn away,
But I know you would hear the "clickity-clack" sound
Of the pain in my "boots of torture"
Before I could flee.

But why should I be afraid
Of a petty woman without deep emotion
That I could never hurt me?
Why should I be afraid of a numbskull?

So, instead, I absorb
Every last ounce
Of the little courage I have left,
And tap you on the shoulder,

But I jerk my hand away:
The pain I've caused myself, and everyone else,
The tsunami, charging, a bull about to attack,
And blood stains the dairy aisle.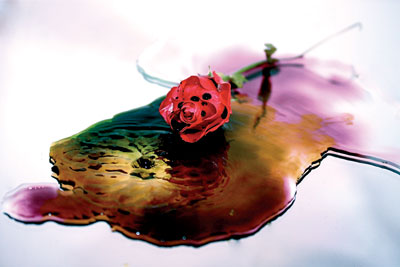 © Garrett M., Port Angeles, WA