Ode to My Notebook
March 7, 2013
My notebook,
my friend.
It keeps my secrets loyally,
Without being asked.
It listens while I pour out my stubborn heart.

It does not question what I say,
or Call my thoughts fool hardy.
It let's me say what I will,
It certainly never contradicts me.

And on my weakest days,
When I can no longer remember the words my heart has sung,
When the melody of my soul has escaped me,
When I'm lost,
and don't know how I'll make it through.

My dear notebook,
whispers the lyrics to me,
It breathes my melody.
It reminds me of my wins,
and my losses.
It sings to me my sorrows,
Then soothes me with all I've gained.

It reminds me of who I am,
Who I want to be,
And what I must do to get there.

Someday, it will decay,
Mold,
And fade,
But until then,
Ode to my notebook.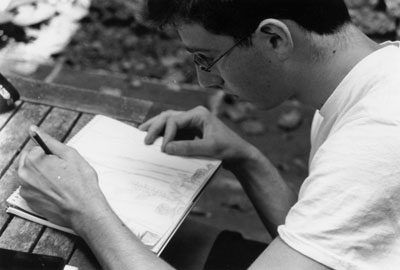 © Kira L., Bethesda, MD