Paper Knives
March 5, 2013
The poems I wrote about you,
the ones you wrote for me,
swirling in a storm,
a cyclone.

I'm at it's center,
It's eye,
It forms a wall.
Out of so many,
only one hits me.
The one you wrote,
my favorite.
It leaves the others,
As if by it's own accord,
and cuts my cheek.

Blood wells,
as do my tears.
My own words,
your kind words,
they meld together,
making a knife stronger than diamond.

It stays over my heart for a moment,
then,
takes the plunge,
straight,
and it doesn't miss.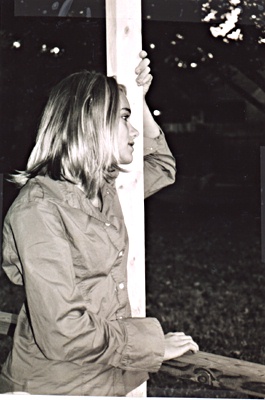 © Tiffany A., Southaven, MS