See through the raindrops
February 21, 2013
Out the windowpane
Of my car I see,
Each hue diverge
By the tiny crystal-like droplets
Yes, rain is indeed;
A wonder
In every single way.
True beauty reflects in my eyes
The Iris contracts and
I see in those
Three seconds, a million lights
And their pigments fluxing
Ultraviolet, indigo, scarlet and blue
My favorites and all the rest.
With the night time stars
Shining ever so majestically above;
Yet I see and adore
Each car's headlights, the city,
And the signals, red, amber
And green
They green monster is roaring up there, I think
As I see, yes see! Not watch.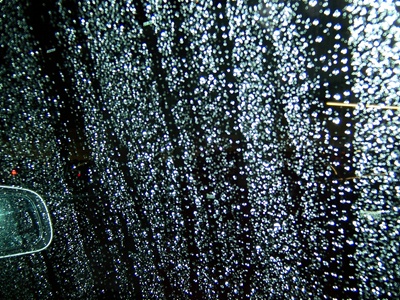 © Jessica L., San Jose, CA