A Poetess, I?
January 16, 2013
One fine evening, I heard
A statement quite absurd.

Yes, if with literary standards you judge
Would seem insane, yet he wouldn't budge.

He alleged, that leafy friend of mine:
"As a poetess, you shall surely shine!"
I replied so with all my logic straight,
That for a mo, "Utter Silence" was his state.
And this is how went my retort:
'Should a verse be long or short
No idea whatsoever, have I;
I'm just a girl admiring the sky.
A few right rhymes did once I get,
Was it fluke or failure, with which I met?
Of kinds of poems ¬– I know not a single word!
Just wrote down my thoughts about that little bird.
Then why do you so proudly proclaim
That as a poetess, I'd have fame?'

But then after, I was amazed to see,
He had an answer ready for me.
Those singular words as he uttered,
A butterfly, by my shoulder, fluttered.

It all left me speechless, here's what he told:
'The answer your own questions hold.
I don't think a poetess is tried,
With all the stuff that you implied.
But is one who knows without knowing
What words are, from pen to paper flowing.
Penning down thoughts to her is bliss;
If from inspiration springs, true poetry 'tis!
That's why I say, a poetess thee
Let this matter settle can surely be.'

Now I write, turns out he didn't lie;
For ain't a progressing poetess, I?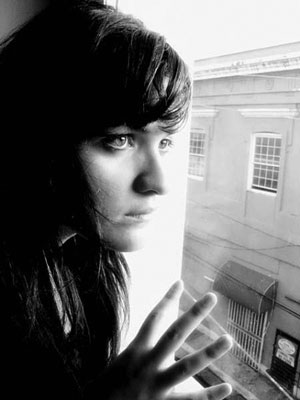 © Eveliz V., Bayamon, Puerto Rico