An ode to a coat.
December 22, 2012
You don't feel like home anymore.
You feel like an old closet, with coats worn too many times, unable to keep their warmth.
They look healthy, hardly showing their ware, but the lining is tattered, and no good.
You have others that suit you just as well, but you always use me, and I am battered.
I am flattered, too, because you think I look the best on you, and you show me off, have me weather all the storms.
But I'm not as resilient as you want me to be, and soon I will fade.
My colors will dull, my stitching will loosen, and, in an instant you least expect it, when I can hold no longer, I will fall from your back, and you will be left alone and cold.
I will be sorry then, for stranding you, but I will also be weak, your weight simply too prolonged.
I will have enjoyed every second of it, though, keeping you safe, warm, secure.
I will miss you sliding your arms through me, spreading your body and leaving your scent; oh how I love smelling of you.
I will miss resting on your shoulders, I am such a comfortable fit.
I will miss the accolades that warmed you, and therefore warmed me.
When you pick me from the ground, a tear forming, wishing you would have worn me less, do not distress.
Love me and remember the comfort I gave you.
Though there will never be another as trustworthy as I, keep searching, never stop looking.
I will go to my trash bag, then to the thrift to be speculated at by less deserving persons, and I will always think of you.
I loved keeping you warm.
I loved being your safe place.
But I see a new face, and I bet she isn't nearly as warm as you.
I know that she will never be able to keep me warm,
too.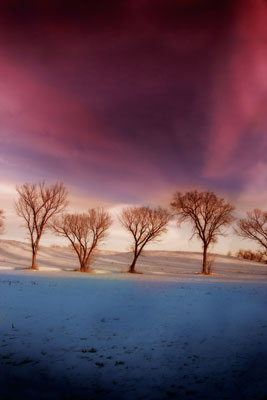 © Elizabeth H., San Bernardino, CA