"Tears"
December 7, 2012
Walking down another empty hallway.
Looking left and looking right, the silence, it kills my heart because it feels so loud.

Everywhere i go i see their faces.
I look away not wanting to look into their eyes.
Not wanting to see the hatred...not wanting to cry.

They start to whisper names in my ears, but still the hallway is empty.
I keep walking and then I see him there, the cop who has come to escort me home.

As i sit in the back of a car that is so cold the voices get louder, but inside of hatred it's laughter, they are laughing at me.

As he brings me inside my home and sits me down right ouside. He says two words "I'm Sorry."
Those two words sent me over the edge. I ripped the cops arms off of me and ran inside.

The voices are louder laughing at my sorrows, I run into the house ignoring the cops calls. I run to her room, running down the hall i turn to see her body, Her soul already gone.

And then for once the voices quieted down.
Slowly I walked over not believing what I saw. I knelt down grabbing her cold hands and then they came the teatrs overflowing my face.

She was so cold her eyes wide open, I stared at them wishing she will speak. I break down unable to scream, I can't do anything, the tears won't let me.

I start to hear the voices of the cops, they come and try to take her away. I start to wail, I can't let her leave. But my tears smother out my screams...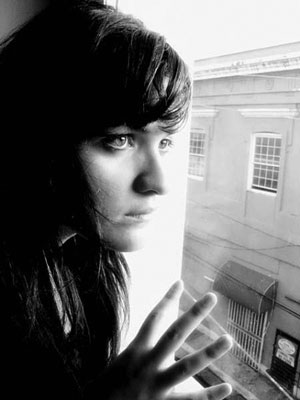 © Eveliz V., Bayamon, Puerto Rico