A Hope
November 26, 2012
There was a girl named Hope.
She lived at corner of Main and Ivy Lane,
At the bottom of a slope.
A bright girl with nothing to lose and so much to gain.

Her momma died when she was eight,
Her daddy was a man of hate.
She left home at thirteen,
to live off all the knowledge she had gleaned.

She found a guy,
who promised her all.
She fell for the lie,
and he let her fall.

She almost went to jail,
for he'd set her up to fail.
At the last minute charges were dropped,
and the case was stopped.

Yet again she was alone.
This time,
she turned her heart to stone,
and lived on the streets with the grime.

Too long was she out there,
where all the people simply offered to stare,
too long did she lie,
out in the elements and under the sky.

And now, there's no longer a Hope.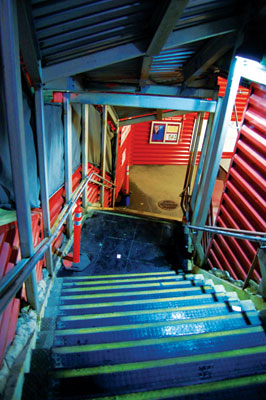 © Karen C., Holbrook, MA