What Was Heaven Like That Day?
December 3, 2012
What was Heaven like that day,
When God sent his Son to us?
Did all go silent,
When He asked Him to save the sinners?

Did Jesus gracefully,
Set down his crown,
Look at the Father,
And nod his agreement?
Even though,
He knew,
It would be easier to leave us to our fate?

What was Heaven like that day,
When Mary lay among the straw,
With the Prince of Peace,
Wrapped in her arms?

Were the angels watching with bated breath,
Gently whispering blessings upon him,
Beneath their praises?
Did they watch God,
Leaving the matter in his all mighty hands?

What was Heaven like that day,
Thirty-three years later,
When He was beaten and weary?
When His blood pooled in the streets,
Did God rest His heads on His hands,
Feeling the horrible pain,
That pulsed in His Son's veins?

Did Gabriel's tears flow at his screams?
Did Michael flinch at crack of the whip?
Did the angels surround the throne,
Feverishly carrying on their praises unto him?

What was Heaven like that day,
When He returned to his home in the sky?
Did He repeat,
"It is finished."

Did Gabriel embrace him,
Did Michael smile with relief?
Did Jesus laugh and look past them to his Father,
Searching only for his approval?
Did God nod to him,
A silent acknowledgement,
of the price that was paid,
For you and me.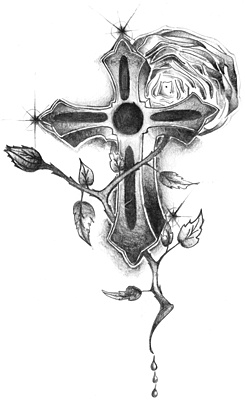 © Ricky P., Natchitoches, LA