She is...
October 22, 2012
She is strength, in it's purest form.
She is truth, so young, yet clear.
She is faith, with the invisible wings of an angel.
She is youth, a child's face glimmering in the sun.
She is beauty, hair hidden to preserve it all.
She is kindness, standing beside those who need her.
She is recovery, bullet pierced through her head like cupid's arrow to my heart.
She is unstoppable, for even death does not frighten her.

Oh the girl, whom even the Reaper cannot defeat,
She is all that I cannot be.
She is stronger, braver, and wiser than I.
I can only wish I could be her,
Though she surpasses me in every way.

She is wonder, a miracle before our eyes.
She is courage, standing point blank before the barrel.
She is rebellion, doing what she wants, for her own rights.
She is life, for she grasps it tightly in her hands.
She is sacrifice, unafraid to give herself for others.
She is fame, though she does it not for that.
She is revolution, changing the way things are done.
She is determination, never stopping for anything.

She is Malala Yousafzai.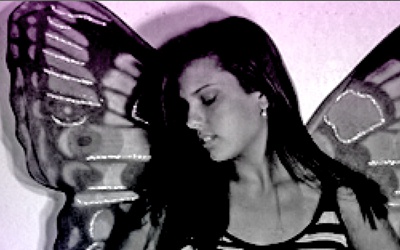 © Kathleen M., Rowlett, TX