Dividend
October 19, 2012
You awaken a fear in me.
It is not dumb, deaf, nor blind
But a simple manifestation of weakness
That cannot duck or hide.

Within the center of my being
Lives an angel, lurking, singing.
He has fair hair and deep blue eyes
And a warm embrace
That cannot hide.

My soul is weak
And calling out
But the angel never hears me shout.
He breathes in smoke
And drowns in sighs
Among the words that cannot hide.

You are different, real, alive.
You have hope, you have worth
You can thrive.
I thought this meant I could claim you as mine
But love revealed a secret
Too frightening to hide.

The two of you belong together
In heaven you will live forever
Free from all the ties that bind
And from all the pain you held inside

So I give you my permission
Go, carry out your mission
And I promise
My soul will heal in time
From the gaping wound I failed to hide.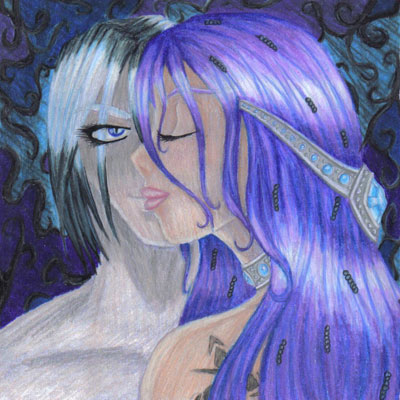 © Kelly K., Fort Collins, CO