Animal Rights Poem
October 16, 2012
Meat's no treat for those you eat.
Please just listen to my plea.
We have feelings just like you.
We can also feel pain too.

We don't use your skin as clothes.
But for pictures we'll gladly pose.
Like children we're scared of shots
We're not experimental bots.

KFC and Ronald's are foes
They torture chicken didn't you know?
Did you ever think your son?
Would shed other living blood?

Don't think bullfights are alright,
they're tortured throughout the whole fight.
We the ducks have the right,
To head south in freedom flight.

Turtles don't like to eat plastic.
Please help clean our ocean.
We Seagulls can barely breathe
Because of this plastic debris.

Please don't eat our little eggs.
Our children are in those eggs.
Haven't you heard of the Seal slaughter?
Your son is a murderer.

They have always tortured those
poor Elephants at Ringling Bros.
So many animals extinct
Don't use us for luxuries.

Fur coats aren't pretty.
They looked better on a bunny.
Open our eyes to government
To care about furry residents.

Killing people makes front page news
Yet, no one cares if a pig's dead.
Dogs are so over abused.
Yet they keep loyal even if used.

We at night are restless
Trying to anticipate our death.
We're glad you made a treaty.
But why must you eat Turkey?

We must stop hunting season.
You're killing us for no reason.
Boxers choose to be in the ring.
Roosters and dogs don't feel the same way.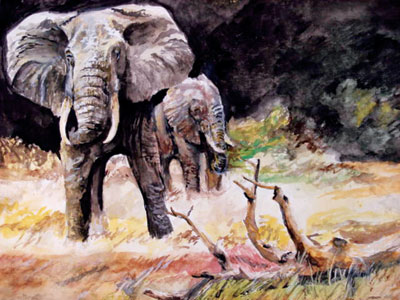 © Daniel A., Monte Vista, CO