When Pigs Fly
MAG
September 22, 2012
and i suppose
they will have wings
little chicken feathers
flap-flap
to carry them over their
rotting-wood fences and lift them
into cotton-soft clouds.
and there will be an exodus from the
farms, over hills and across rivers,
and we will shout as they alight
on our chimneys and desks,
bearing the great scent of omnipotence,
those ambassadors of wisdom,
and they will fling open our
veils and blindfolds and place
paradoxes in our emaciated fingers
as if they were handing us
candied apples.
and we will heed the impossibilities
of this world, for surely this world is impossible if
innocent passerby are at risk of discerning,
faintly,
a small "oink" from the heavens
above.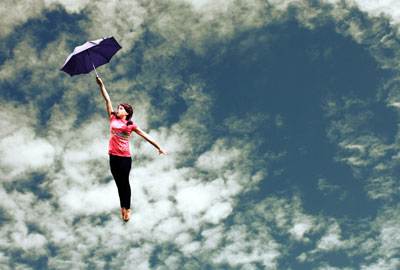 © Sandy H.