Limits
September 19, 2012
Floating...levitation.
Is that what I feel?
Soaring...higher, higher.
I know I should feel crushed.
Angry.
But I'm lifted. Carried.
Carefully taken from this place.
Why was I lost for so long?
In my own world.
Isolated...
With you.
You would only put me down.
In the past...
Bittersweet sound to my ears.
Secrets. Scars.
Why is life so cruel?
I'm asking these questions, but you don't answer.
Are you there?
My choices...are they all right with you?
Please don't be upset with me.
Are you going to miss us?
Do you have regret?
Limits.
That's what you told me.
Everyone gets pushed past their limit at some point.
...But they stay strong.
Do I disappoint you?
Are you crying?
Tears for what, exactly?
Me, or you?
Selfishness.
You told me to think of others first.
But you never showed me how.
I'm hurt...and you don't understand why.
I've reached my limit...
Levitation.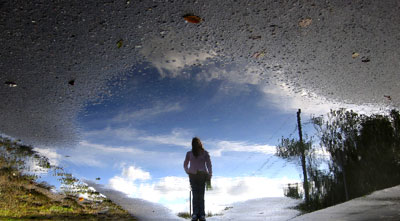 © Daniel H., Oak Bluffs, MA